Welcome to the Daily Crypto News: A complete News Review, Coin Calendar and Analysis. Enjoy!
Bitcoin has been in a $30,000-$35,000 range for almost a week at a time when some market participants are seeking out ether and other crypto to trade during the perceived doldrums.
Bitcoin (BTC) trading around $32,003 as of 21:00 UTC (4 p.m. ET). Slipping 4% over the previous 24 hours.
Bitcoin's 24-hour range: $30,875- $32,967 (CoinDesk 20)
BTC above the 10-hour but below the 50-hour moving averages on the hourly chart, a sideways signal for market technicians.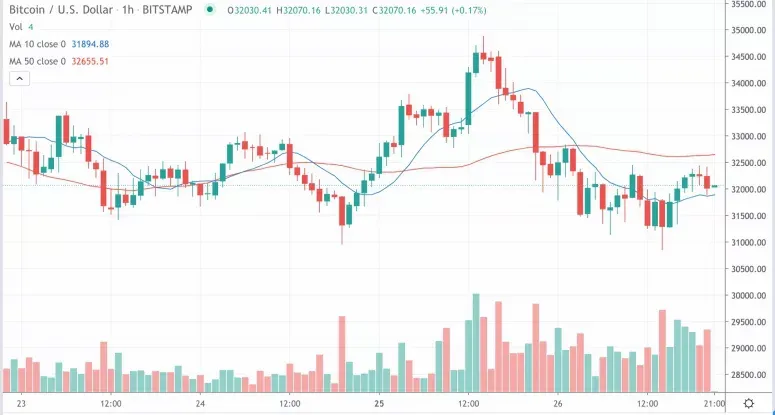 The last time bitcoin was over $35,000 was almost a week ago on Jan. 20, according to CoinDesk 20 data.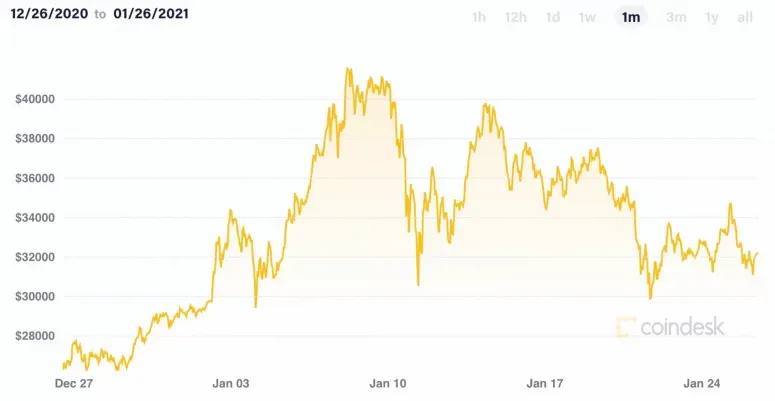 Tuesday looked like a fairly priced day for long bitcoin leverage, as funding rates dipped a bit from Monday. That was a change from the excitement over the past 90 days, when margin rates could go as over 0.2% on some venues during the crazy price run-up to Jan. 10's all-time high of $40,986.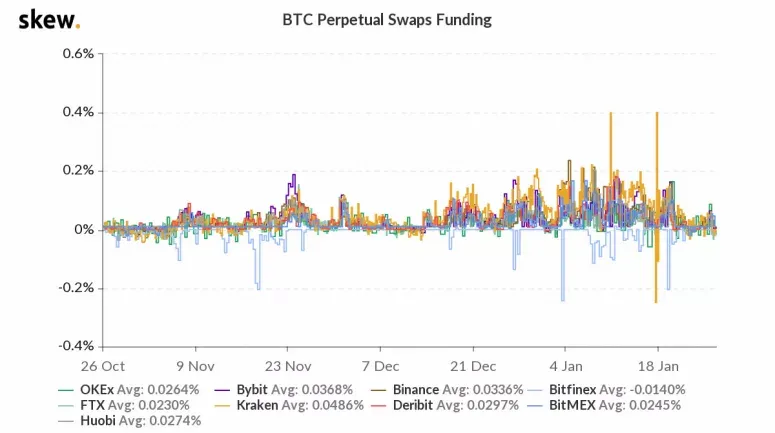 Friedman pointed out that bitcoin's dominance, its share as a percentage of the total crypto market cap, is falling. Indeed, since the start of 2021, bitcoin dominance has fallen more than 10%.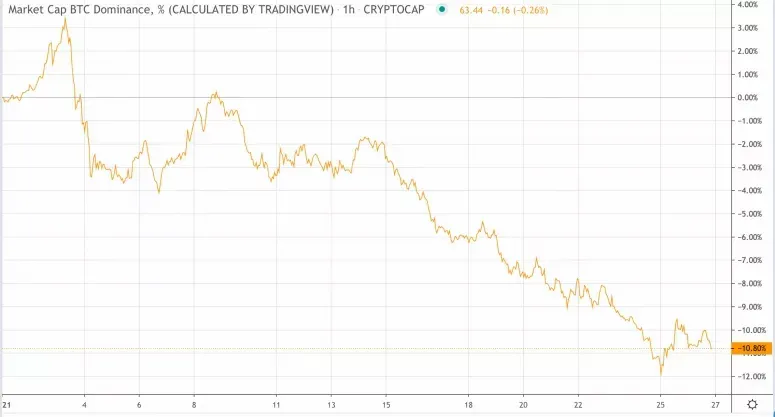 Bitcoin flows back into decentralized finance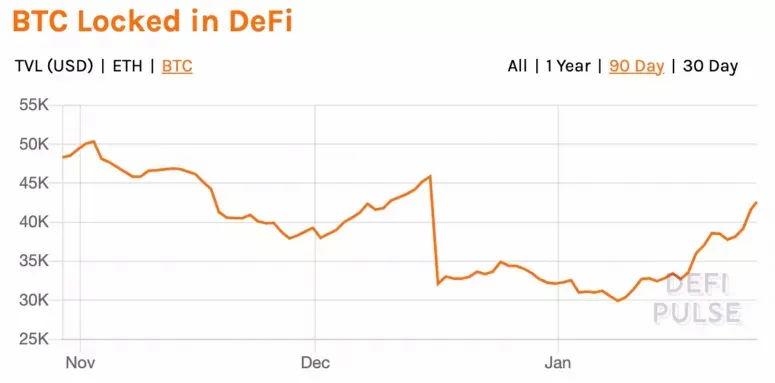 Bitcoin, Ethereum and other projects are all down in the last 24 hours.
DeFi projects however continue their strong growth.
Stock Markets are in the red amidst rumours the Fed will reduce its quantitative easing.
While the incumbents in the top 20 cryptocurrencies by global market cap have continued their slide, DeFi projects are defying the trend.
For DeFi projects however, it was a very different story. Uniswap hasn't stopped growing all week, gaining 10.1% in the last 24 hours and taking the project to the 14th largest overall.
AAVE too has been on a tear recently, adding 5.3% in the last day, taking it to 16th overall. Lastly, but no means leastly, Synthetix, a decentralized payment network, is up 9.5%, helping it break into the top 20 cryptocurrencies.
As we reported earlier in the week, the performance of DeFi projects had helped push Ethereum's value to all time highs. But while this wasn't the case today, these projects are still having a positive effect, with Ethereum only down 0.8% according to data company Nomics. Another positive effect on Ethereum's price is the continued boom in NFTs.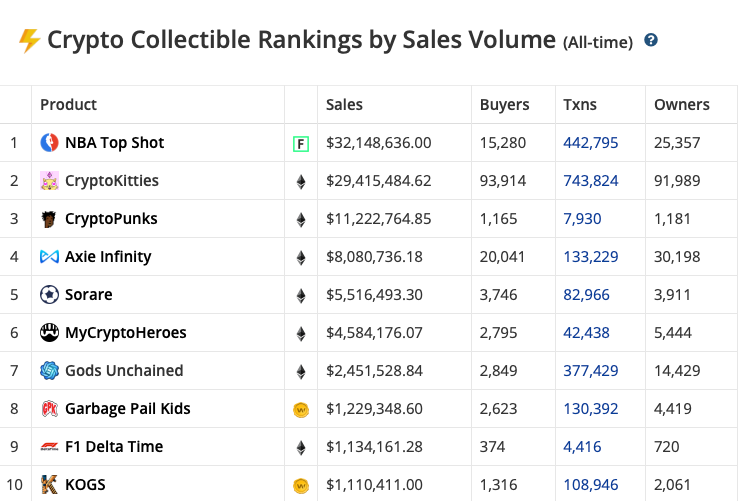 Former Goldman Sachs CEO Lloyd Blankfein pooh-poohed bitcoin's "store of value" and "medium of exchange" propositions on CNBC Monday, stressing that if the cryptocurrency ever grew to a substantial size the regulators would likely move to shut it down.
"If I were a regulator, I'd be, you know, I would be kind of hyperventilating at the success of [bitcoin] at the moment and I'd be arming myself to deal with it," Blankfein said.
The finance executive asserted that bitcoin users have no way of knowing if enemy states like North Korea and Iran are counter-parties to their transactions. He then seemingly implied there's no way to monitor bitcoin transactions, ignoring entirely the cryptocurrency's inherent traceability.
Bitcoin's success at weathering the regulator's impending storm could serve to undermine its most appealing attributes, Blankfein said.
GameStop share prices continue to rise, buoyed by small traders in a subreddit group.
PredIQt CEO William LeGate says such activity is driven by American resentment toward Wall Street.
Such traders may find a home in Bitcoin.
The future was supposed to belong to Bitcoin, not video game store stocks.
At the end of 2020, a single share in GameStop—the mall-based video game retailer—was selling for $18.84. It closed today at $147.98, and has risen more than 50% since the close of today's trading. GME stock now costs more than $220.
In addition to the eye-popping statistics, GameStop stock has been championed not by traditional traders but by a ragtag group of Redditors known as r/WallStreetBets. And now its efforts threaten to decimate the hedge funds that have shorted GME.
"The price-action we're seeing on r/wsb regarding GameStop is largely driven by the resentment the vast majority of Americans hold towards Wall Street & the banking system as a whole," William LeGate, the CEO of decentralized prediction market PredIQt who's been a Bitcoin holder since 2013, told Decrypt.
🗞 Daily Crypto Calendar, January, 27th💰
"Qtum on @bitbank_inc, next Wednesday, January 27th!"
Wabi founders answering your questions and sharing news, announcements in Wabi Telegram group.
"There will be 2 teams that will be launched Wednesday 27th at 12.00 CET (noon) on both the @chiliz.net & @socios app."
"Trading: Jan 27, 2021, at 17:00 (UTC+8) | Trading Pair: SFUEL/USDT"
"We will conduct the first cross-chain DeFi experiment involving $EGLD will @PancakeSwap on the @BinanceChain"
"The DDIM will be distributed with a monthly vesting over 6 month, first distribution 27.01.2021."
➡️ Youtube
➡️ Twitter
➡️ Hive
➡️ Publish0x
➡️ UpTrennd
➡️ Read.cash
➡️ LBRY
➡️ Spotify