Bitcoin Price Stalls Below $9.2K but Data Shows Investors Are Bullish;
Tether Crosses $10B, Leaving Competing Stablecoins in the Dust;
Ethereum Developers Delay Berlin Hard Fork to Stem Client Centralization Concerns;
Compound Changes COMP Distribution Rules Following 'Yield Farming' Frenzy;
Africa Posts Triple-Digit P2P Volume Gains in Three Months;
🗞 Daily Crypto Calendar, July, 1st 💰
Welcome to the Daily Crypto News: A complete Press Review, Coin Calendar and Trading Analysis. Enjoy!
Earlier today Cointelegraph reported that "Bitcoin (BTC) price recorded its strongest second quarter performance in history" despite a startling crash to $3,750 on March 13. Data from Skew also shows that Bitcoin currently has a quarter-to-date return of 42.39% and the digital asset remains the top-performer for 2020 with a 27.31% return.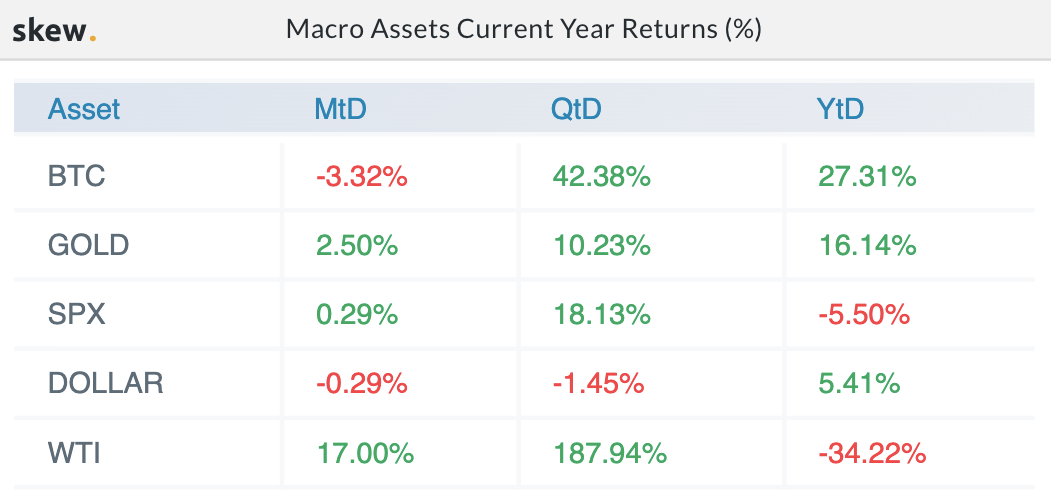 Data from on-chain analytics provider glassnode also showed that since the Black Thursday crash, the total number of Bitcoin whales rose above the 2017 high to 1,800 over the last 3 months.
Another positive signal of investors' sentiment towards Bitcoin comes from a recent survey conducted by crypto custodian Bitcoin IRA that shows 43% of the platform's clients expect Bitcoin price to top $15,000 by the end of 2020.
Bitcoin price continues to consolidate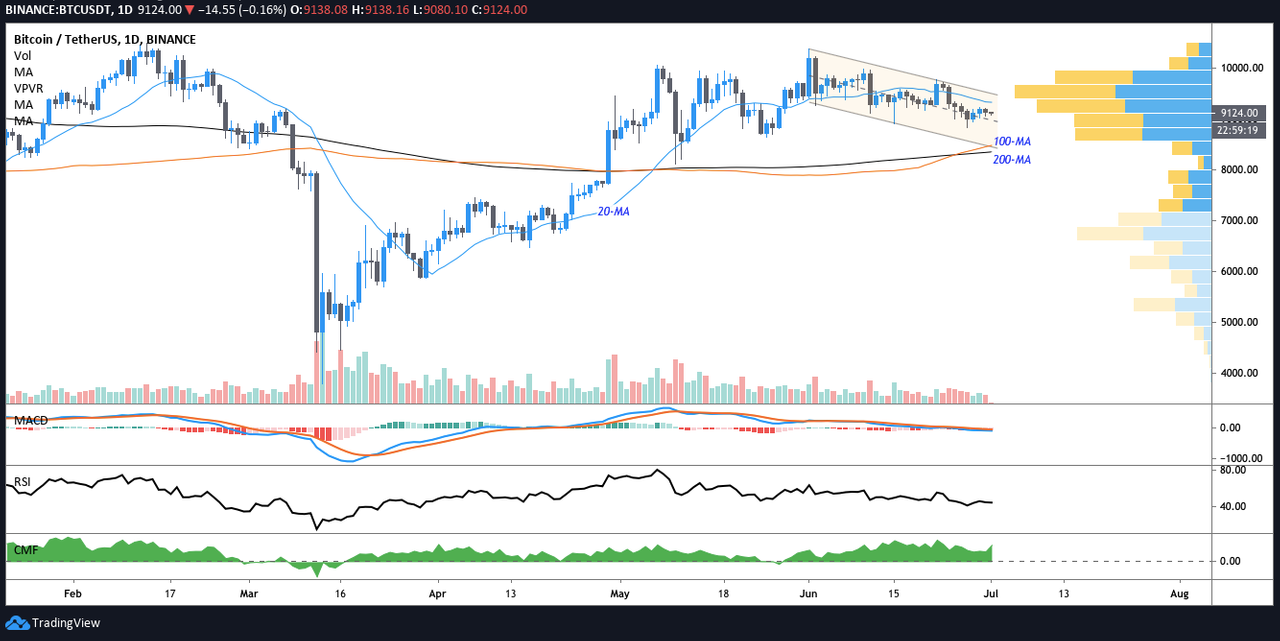 In a recent Bitcoin market update to clients, Delphi Digital pointed out that "Bitcoin has been trading in a relatively tight range over the last month, spending a vast majority of time between low $9,000s and $10,000."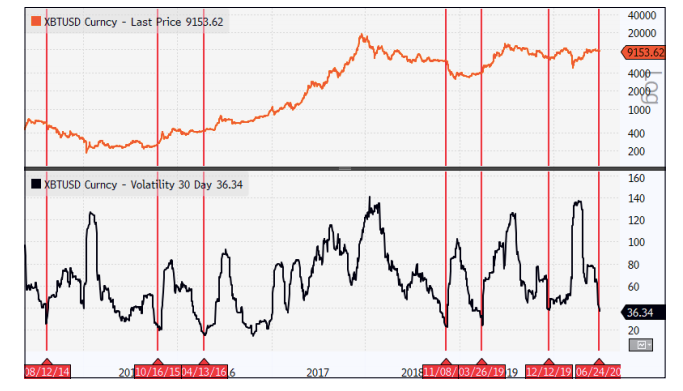 Tether, USD Coin, and Binance USD have posted triple-figure market cap growth this year.
Crypto market data aggregator Messari reports that the market cap of leading stablecoin Tether (USDT) has surpassed $10 billion for the first time.
Alongside Bitcoin (BTC) and Ethereum (ETH), Tether is now one of three crypto assets with an eleven-figure capitalization.
Tether's reported $10 billion market cap comes after year-to-date growth of 144% — with Tether representing $4.1 billion at the start of 2020.
USD Coin and Binance USD post strong growth
The second-largest stablecoin by market cap, Circle's USD Coin (USDC) has also seen triple-digit growth since early January — increasing from less than $450 million to over $930 million today.
So many users are dependent on Ethereum client Geth that a bug could temporarily freeze the network – something blockchains aren't supposed to do, ever. In light of this, Ethereum Core developers decided Friday to postpone work on the Berlin hard fork until at least August in an effort to give other clients a chance to increase their share of the network.
Geth makes up only one of 11 client specifications, but 79% of Ethereum nodes run on it, according to Ether Nodes. That percentage is also up 5% since December. Developers worry that a serious bug could break Ethereum – particularly as rolling updates to Eth 1.x continue before the network transitions to a Proof-of-Stake (PoS) consensus algorithm under Eth 2.0.
The daily distribution of the Compound protocol's COMP token will soon change dramatically.
Compound governance proposal #11 passed today at 18:37 UTC. It will go into effect in two days, after the cooling-off period passes. When that happens, it's very likely yield farmers will exit the riskiest markets of basic attention token (BAT) and 0x (ZRX) and move their activity into safer assets, stablecoins such as USDC and DAI.
A week ago, the Compound team put forward a proposal to shift how COMP gets distributed to liquidity providers and borrowers on Compound, the premiere collateralized lending application in decentralized finance (DeFi).
Sub-saharan Africa now represents more than $15 million in combined weekly peer-to-peer trade following triple-digit growth over just a few months.
Since early January, the sub-saharan African has overtaken the Asia-Pacific, Eastern European, and Latin American regions to emerge as the second-strongest P2P market by a volume margin of more than 50%.
African P2P trade surges
Data posted to Twitter by crypto analyst Kevin Rooke on June 30 indicated triple-digit P2P activity among Africa's top P2P markets over just three months, with volume increases of 125% in Nigeria, 194% in South Africa, 199% in Kenya, and 257% in Ghana.
US dominates P2P volume
Despite Africa's meteoric rise, North America has further consolidated its lead in P2P volume with recent all-time highs for weekly trade exceeding $30 million.

🗞 Daily Crypto News, July, 1st💰

"Explosive changes to the IOST ecosystem are coming on July 1st."
"We are excited to update that an additional node will be added to the MainNet on July 1st, 2020…"
"Amber token swap from ERC-20 AMB into native AMBERs."
Zilliqa is to launch staking on mainnet before the end of Q2.
"IMPORTANT UPDATE: Delay of USDX Minting Rewards – Now Starts July 1st!"
Snapshot date is July 1 at 1 PM Eastern time (EST) and Bittrex is providing full support.
Monthly interest distribution by Auxilium Interest Distribution Platform for coinholders. Also supporting charity.
Last Updates


➡️ Publish0x
➡️ UpTrennd
➡️ Minds
➡️ Hive
➡️ Twitter
➡️ Facebook
➡️ Be paid daily to browse with Brave Internet Browser
➡️ A secure and easy wallet to use: Atomic Wallet