Welcome to the Daily Crypto News: A complete News Review, Coin Calendar and Analysis.
Enjoy!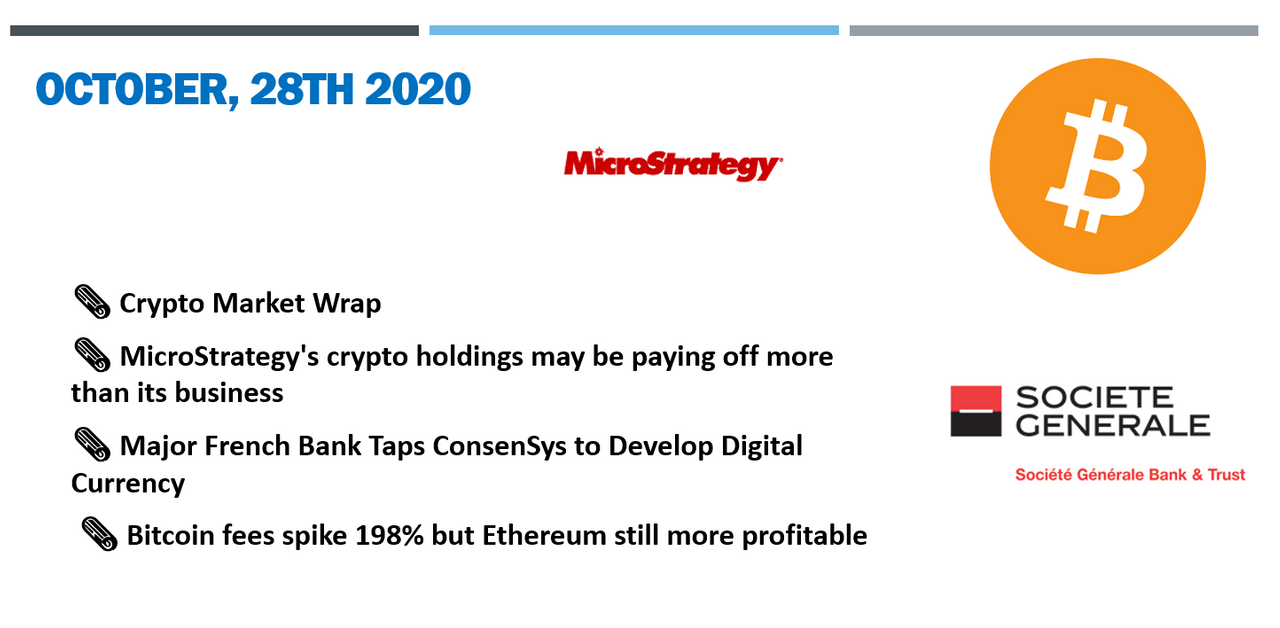 Today's Video is incoming, while you wait you can watch the one from yesterday's 😉
Bitcoin's (BTC) price continues to rise even as coronavirus-induced instability rocks the stock markets.
Bitcoin is trading near $13,420 at time of writing, a 2.77% gain on the day.
That marks a fresh 16-month high for the cryptocurrency, which is now up 25% for the month and 87% on a year-to-date basis.
Bitcoin's on-chain data, too, is showing no signs of investor trepidation.
The number of daily deposits to cryptocurrency exchanges fell to a nine-month low of 26,889 on Monday.
Further, the total number of bitcoins held on exchanges slipped to a two-year low of 2,478,799 BTC, according to data source Glassnode.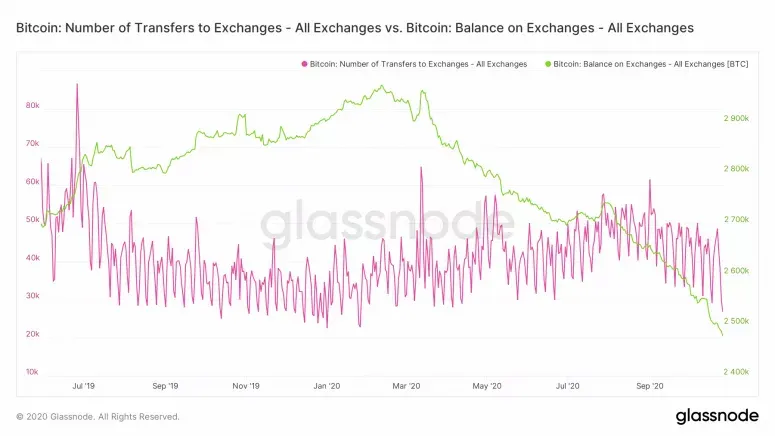 The decline in exchange deposits suggests investors are unperturbed by the risk aversion in traditional markets and see low odds of bitcoin suffering an equity market-induced sell-off.
Investors typically move coins from their wallets to exchanges to liquidate holdings when expecting a price slide, and take direct custody of their assets when the cryptocurrency is expected to rally.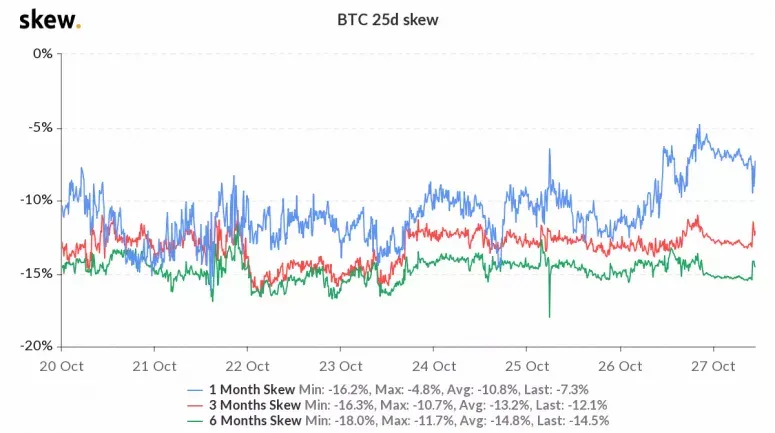 Business intelligence firm MicroStrategy's Bitcoin investment is paying off in a big way, with an estimated $100 million in profit.
According to data published Oct. 27 by independent crypto researcher Kevin Rooke, MicroStrategy has earned more from its Bitcoin (BTC) investment than it did through its actual business for the last three years, from Q1 2017 to Q2 2020.
Rooke's data shows that the business intelligence firm's 38,250 BTC holdings — worth roughly $425 million at the time of purchase in August and September — were valued at more than $525 million during the recent price surge to $13,745. According to the researcher, Microstrategy only earned $78 million in net income from its business operations in the last three and a half years.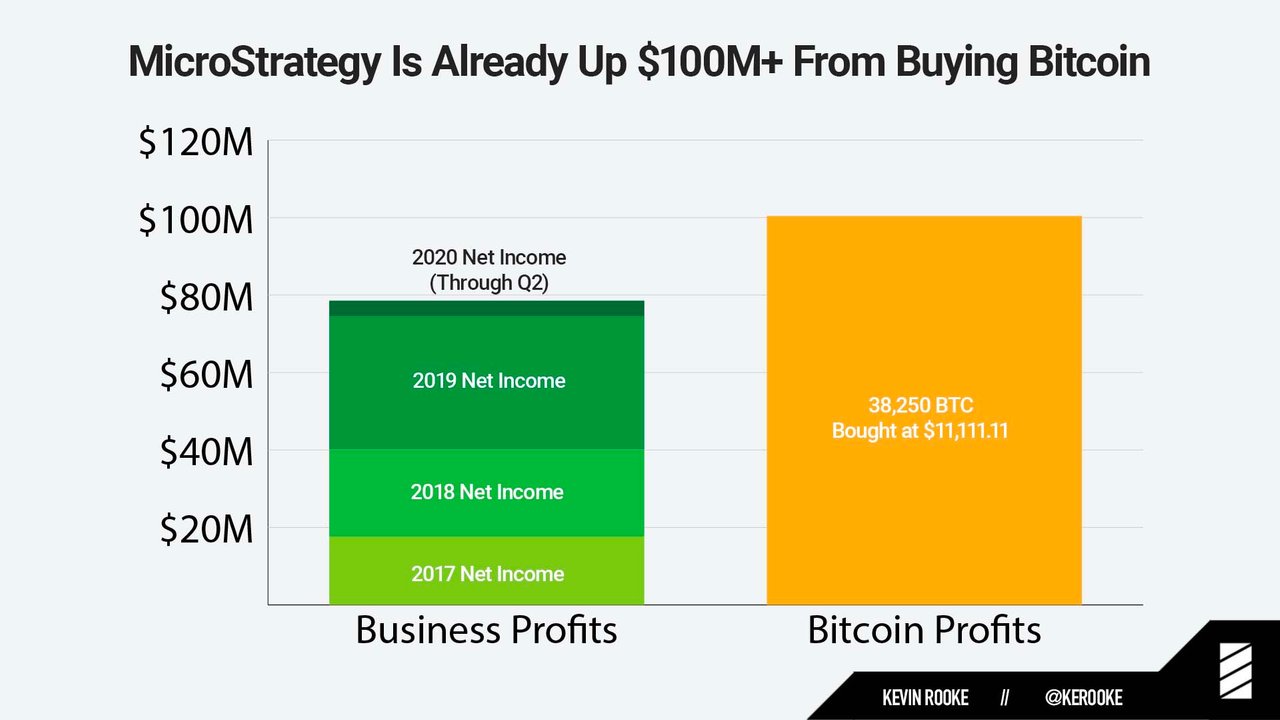 "Our recent decision to make Bitcoin our primary treasury reserve asset is the latest example of MicroStrategy's embrace of virtual technologies," said CEO Michael Saylor regarding the firm's most recent quarterly report. "The purchase of $425 million of Bitcoin during the quarter offers the possibility of greater return potential for investors than holding such balances in cash and has increased the overall visibility of MicroStrategy in the market."
Societe Generale – Forge has chosen ConsenSys to provide "technology and expertise" on central bank digital currency issuance.
The investment bank is one of eight firms commissioned by the French central bank to experiment with a CBDC.
France is steaming ahead with plans for a CBDC that addresses interbank settlement.
Societe Generale – Forge, a subsidiary of European investment bank Societe Generale, has chosen Ethereum software incubator ConsenSys to provide it with "technology and expertise" related to the issuance of a central bank digital currency.
After taking part in a test of a digital euro in May, Societe Generale – Forge was named by the Banque de France as one of eight potential partners for a CBDC in July. The French central bank, which represents the second-largest economy in the European Union, is one of the first in Europe to experiment with a CBDC for interbank settlement.
Bitcoin (BTC) transaction fees have nearly tripled in three days, from $3.52 to $10.20 on average.
According to crypto market data aggregator Glassnode, 22.25% of Bitcoin miners' income is currently made up of fees, with the other 77.75% coming from block rewards. The share of fee revenues is currently the highest it has been since the plateau of the last all-time high in January 2018 — which followed fee revenues spiking to almost a 45% share during the previous month.
The latest spike follows a jump in average daily Bitcoin fees in recent days, launching into double-figures in dollar terms for the only time except for the period between November 2017 and January 2018.
Despite the share of mining revenue represented by fees tripling in the past month for Bitcoin miners, Ethereum (ETH) miners are still raking in more fees. Ethereum fees recently outpaced those generated by Bitcoin for the longest streak ever, owing to stablecoin use and the exploding decentralized finance (DeFi) sector built on the Ethereum network.
🗞 Daily Crypto Calendar, October, 28th💰
DistX launches its secure token sale platform.
Zcoin is rebranding.
"Trading pairs NBS/BTC, NBS/USDT will be available on Oct 28 (UTC)."
"Ocean Protocol V3 launches tomorrow!"
"#Ardor's new use case, in collaboration with @Esri_Spain, will be presented during #CEsri20 'Interconnecting our world' online event!"
Callisto Network's next AMA is confirmed for Wednesday 28th October from 19:00 to 20:00 (UTC 0) on Callisto's main telegram group.
Wabi founders answering your questions and sharing news, announcements in Wabi Telegram group.
Last Updates
➡️ Be paid daily to browse with Brave Internet Browser
➡️ A secure and easy wallet to use: Atomic Wallet
➡️ Invest and Trade on Binance and get a % of fees back
➡️ Youtube
➡️ Twitter
➡️ Hive
➡️ Publish0x
➡️ UpTrennd
➡️ Read.cash
➡️ LBRY
➡️ Check out my video on Unstoppable Domains and get 10$ off a 40$ domain purchase