Dunno how many will be interested in this but I stumbled upon it today and figured it's worth a share. Maybe you have a coin of your own or are involved in a project pr whatever:
Altilly will be offering free coin listings up until 31 of December: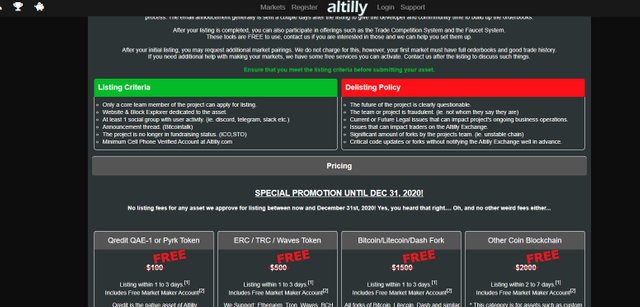 Altilly is a relatively old, non-kyc exchange and it's fully listed on Coinmarketcap. The volumes are nothing impressive, but hey, a free listing is free!

Feel free to visit https://www.altilly.com/page/addasset for more info!
Posted originally on LeoFinance