Cryptocoin – Bitcoin withdrew a little after the enthusiastic price increase on Monday. Although the leading presence of the cryptocurrency world retreated up to $ 10,900 at the time of this writing, it came back to $ 11,200 levels.
A textbook bull pattern predicts that BTC will reach $ 14,000 in the coming months.
This positive opinion is also supported by leading investors such as Mike Novogratz from Galaxy Digital.
Bitcoin Can Reach $ 14,000
According to crypto analyst Tyler D. Coates, Bitcoin came out of a crucial textbook graphic pattern. The graphic pattern refers to a "bull flag" that occurs when prices become a flag-like pattern after a strong upward trend.
Coates' analysis shows that this last bull flag predicts that BTC will be $ 14,000 in October or just before it.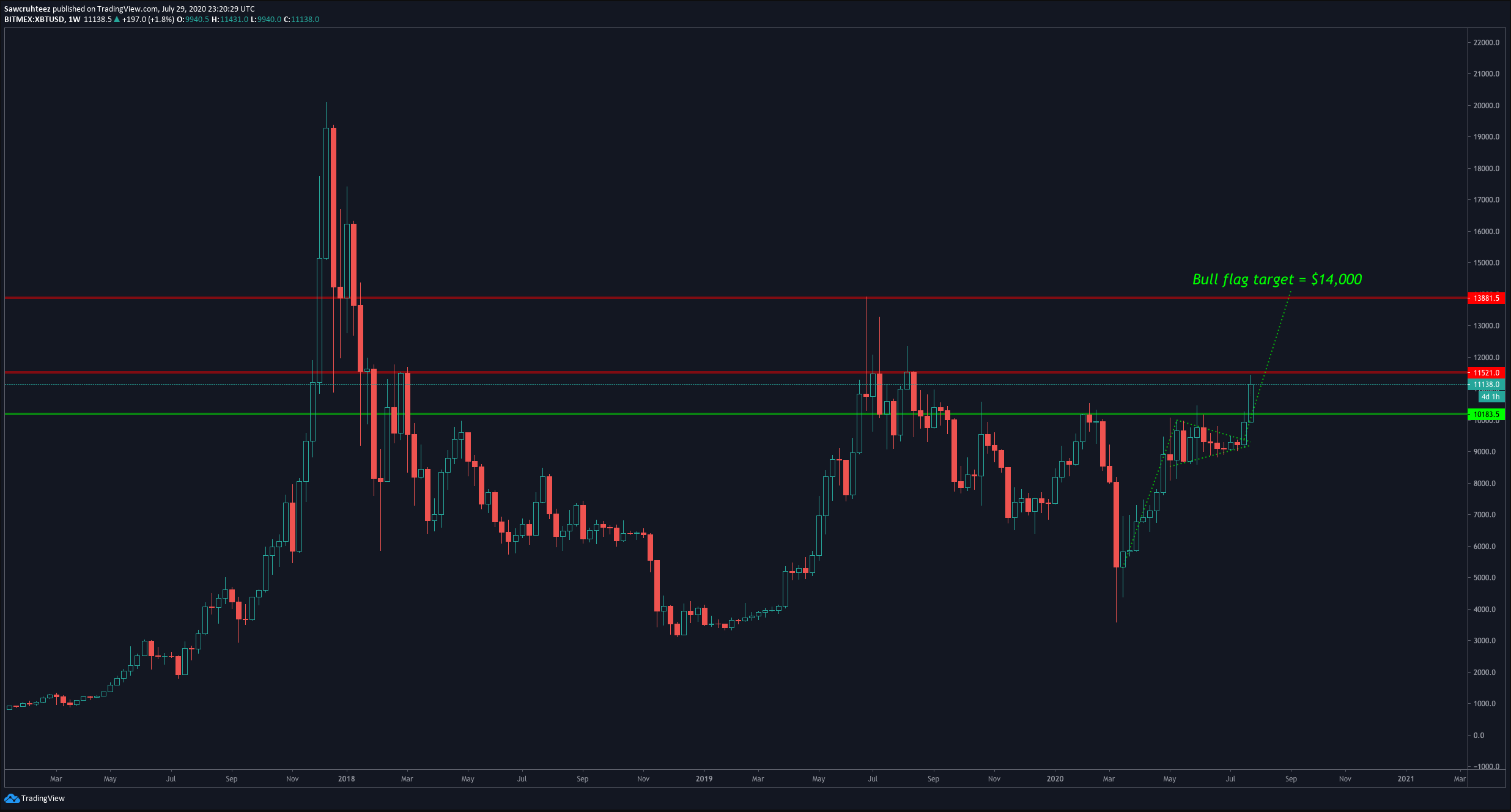 Mike Novogratz, CEO of Galaxy Digital, admits that Coates believes Bitcoin will reach $ 14,000 soon. In an interview with CNBC this week, he said the asset could break $ 14,000 over the next few months and then reach $ 20,000 by the end of the year.
The former Goldman Sachs partner attributes this to the printing of the central banks of the world. This approach also refers to the long-standing sentiment of many BTC investors that printing money will increase the value of Bitcoin.
Novogratz thinks that money printing and other narratives help adopt Bitcoin and gold, thereby leading to the last rallies.
14,000 Dollars Just Start
Some analysts say that $ 14,000 in the coming months will only be a start for the bullish.
In mid-March, a trader who predicted that BTC would reach $ 10,000 by May / June (which has happened) wrote:
"While $ 4,000 was a corrective wave because of vertical re-accumulation, there was a situation in BTC that provided the cleanest refraction-retest setup I've seen in a very long time. This also means that a strong bull will be experienced for BTC. "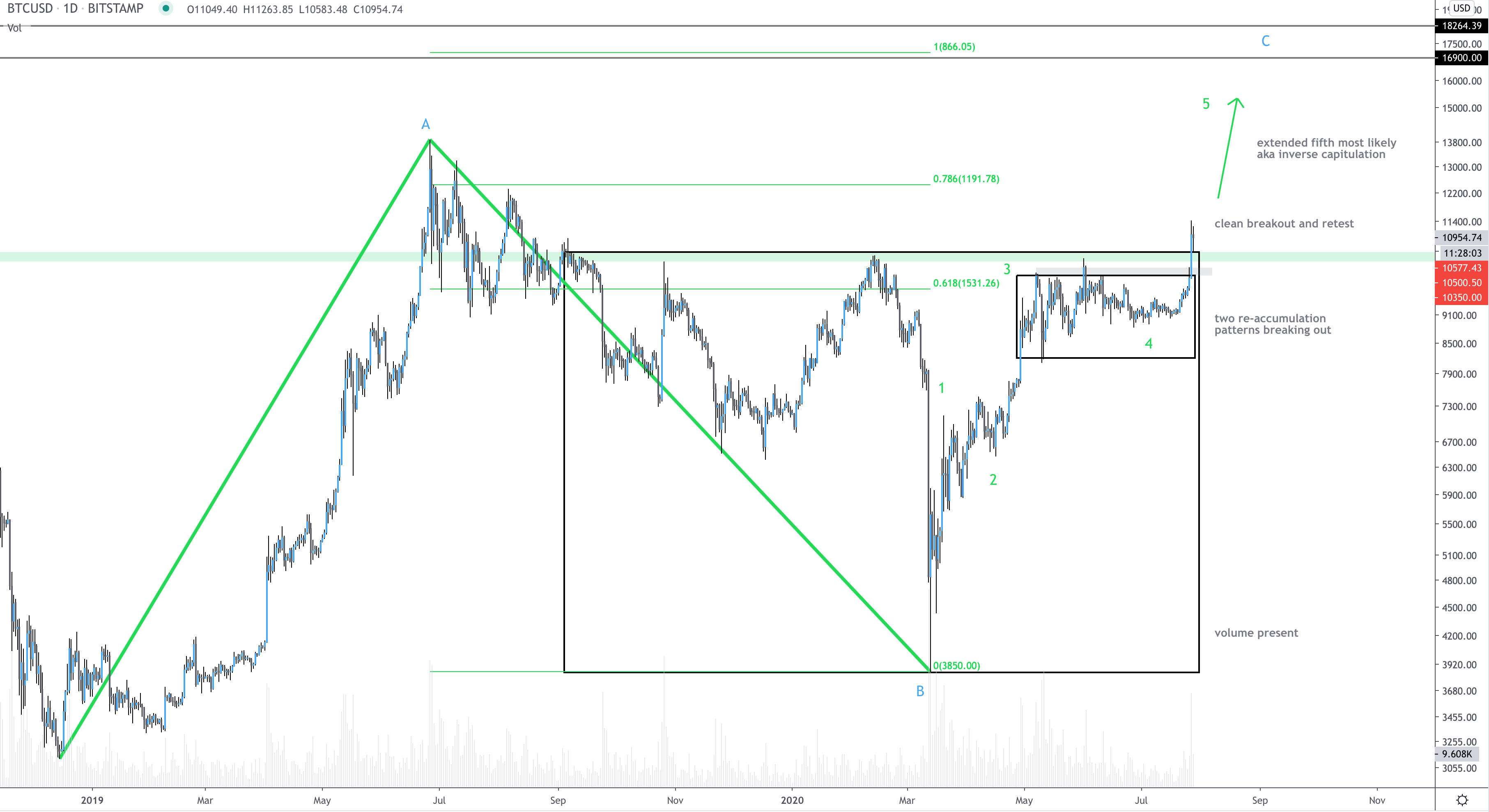 As the graph points out, this trader predicts that Bitcoin will reach $ 17,000 by September.
This prediction was based on an "ABC" Elliot Wave pattern. Elliot Wave is a form of technical analysis that says markets move in waves based on investor psychology.
As Investopedia explains: "Elliott Wave Theory is a technical analysis method that reveals the situation related to permanent changes in investor sentiment and psychology and seeks long-term price patterns … The theory defines the waves defined as impulse waves that form patterns."
It is worth noting that the same trader thinks that Bitcoin will end the year around $ 20,000 after a retreat. This means a 80% rally from current prices.